The JRMO runs monthly research advice drop-in sessions on the second Wednesday of every month from 10 am to 12 noon. Future planned dates are: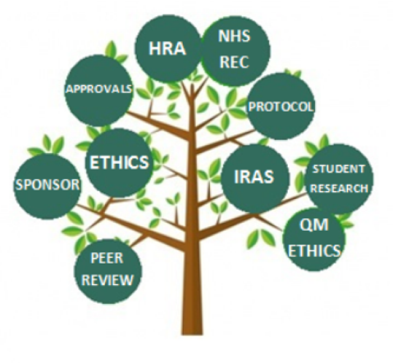 12 February 2020
11 March 2020
8 April 2020
13 May 2020
10 June 2020
8 July 2020
12 August 2020
9 September 2020
14 October 2020
11 November 2020
9 December 2020
Venue: JRMO meeting room, Lower Ground Floor, QM Innovation Centre, 5 Walden Street, Whitechapel
There is no need to book - please just turn up!
At the drop-in sessions, all departments of the JRMO will be available to assist with any topics including:
Study set-up
Research governance and sponsorship
Research ethics
GCP advice
Research passports and staff access
Finance and funding
Costing and contracts
Patient and public involvement
Whipps Cross Hospital
A representative of the Governance section will be available before and after the 'Grand Round' taking place on Tuesday 11 February 2020, 1 - 2 pm. Venue: MEC Lecture Theatre, Medical Education Centre, Whipps Cross Hospital, Whipps Cross Road, E11 1NR
Charterhouse Square
A representative of the Governance section will be available Tuesday 3 March 2020, 9.30 am – 12.30 pm. Venue: Top Floor, John Langdon Down House (Old Lodge House), Charterhouse Square, EC1M 6BQ
Newham Hospital
Further to the successful drop-in session delivered at Newham Hospital on Wednesday 22 January 2020, a further date will be confirmed shortly.
If the published dates do not work for you, or your question cannot wait, please get in touch.