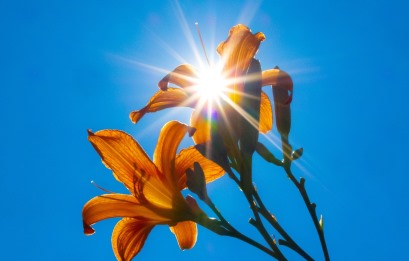 Research Professional
Research Professional is an easy-to-use way to search for funding opportunities. Please register to access tailored information on a wide variety of funding streams. It is not limited to clinical or medical research funding.
UKRI
UKRI brings together the seven disciplinary Research Councils, Research England, which is responsible for supporting research and knowledge exchange at higher education institutions in England, and the UK's innovation agency, Innovate UK.
Further information on current funding opportunities through any part of UKRI can be found through its funding finder.
Research Council funding
Research Councils currently pay 80% of the Full Economic Cost (fEC) of a project according to a breakdown of Directly Incurred and Directly Allocated costs. The objective is to charge the full cost of the activity to the sponsor wherever possible, including:
Direct staff cost
Direct non-staff cost
Service and facilities costs
Overheads (or indirect costs)
Overheads will be based on the indirect costs incurred in housing and supporting research projects and can include:
Premises costs
Directorate/Institute administration
Central administration
Other indirect costs
Innovate UK
Innovate UK supports business-led innovation in all sectors, technologies and UK regions. Many projects are in partnership with universities. Guidance on the costs it covers can be found on the UKRI website.
NIHR
The UK's National Institute for Health and Care Research (NIHR) funds, enables and delivers world-leading health and social care research designed to improve people's health and well-being and promote economic growth. Specifically, it funds a variety of commissioned, researcher-led and themed call research relating to domestic and global health, social care and public health. Information about its funding streams and upcoming calls can be found on the NIHR website.
Government departments
Government departments, with the exception of the Department of Health & Social Care (DHSC), are currently expected to pay the full cost of a project. More information about the following non-medical Government Departments and agencies that most often award funds can be found below:
The Government also recently established ARIA as a new funding body. Its mission is to make bold bets that complement and amplify the UK's world-class research ecosystem, with a mandate to create new capabilities that can benefit the UK and advance human progress. The organisation is still in the process of being set up so funding mechanisms are as yet unclear.
DHSC funding (AcoRD)
The DHSC works to the guidance 'Attributing the costs of health and social care Research and Development (AcoRD) that provides a framework for the NHS and its partners to identify, attribute and recover the various costs associated with research in the NHS, in a transparent, robust and consistent manner. AcoRD also identifies some research costs (Annex A, Part B) that are funded by DHSC either via NIHR CRN or through Research Capability Funding (RCF) for studies that are funded by the Association of Medical Research Charities (AMRC). In general DHSC and the NHS pay up to 46% overhead on the cost of a project.
Barts Charity
Barts Charity supports improvements to healthcare and transformative research to benefit the health of the people of East London. To do this, the Charity works in strong partnership with Barts Health NHS Trust, and local academic research partners at the Faculty of Medicine and Dentistry (FMD) at Queen Mary University London and the School of Health & Psychological Sciences at City, University of London.
For information on how to apply for research funding, please visit the Barts Charity website. Please also read the FMD's Barts Charity research application process (August 2023) [PDF 196KB]
Other major funding charities
Charities will not pay overheads. Costings for charities are processed through a new software system that calculates the Full Economic Cost (FEC) of the project. Charities will only be expected to pay for the direct costs associated with the project.
The Wellcome Trust covers Biomedical Sciences, population health, product development and applied research, humanities and social science, public engagement, creative industries and the history of medicine,
The Nuffield Trust is involved in Healthcare.
The Leverhulme Trust is a charitable trust specialising in Arts, Humanities, Sciences and Social Sciences.
The National Academies
The UK National Academies run some funding programmes, career support and fellowships. Further information on these can be found through the following links: